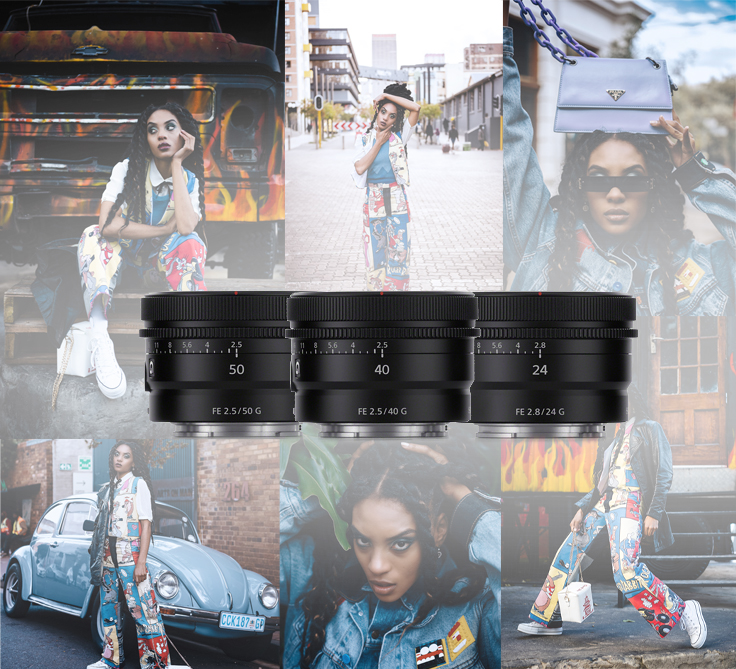 Join Cedric Nzaka (Everyday People Stories), Henry Marsh and Elle (Blackmilk) as they embark on a photo challenge with the newly released 24mm f2.8, 40mm f2.5 and the 50mm f2.5.
Each person chooses a lens that fits their style and will create a shooting objective. 5 minutes is all they have! Watch how they discover story and perspective with the compact lenses and also invite you to a challenge! Join the challenge to be found in this video.
Register now.
Henry Marsh
Henry – Pretoria based Henry Marsh is a Commercial Photographer who has a massive passion for Fashion. His background as a qualified Engineer sees him taking a systematic approach to all things photography. He's also the co-founder of Help Portrait Pretoria, a non-profit organization that aims to give people who are less fortunate a little piece of humanity, hope, and inspiration in the form of a photograph of themselves or a loved one, and an opportunity to share their story.
Cedric Nzaka
Cedric – Cedric Nzaka is a Kenyan born & bred South African based Director of Photography. He aims to document something new. To Draw inspiration from the worlds complexities, To Showcase magic, To Be intentional with his art. He sets out to heighten his subjects natural state – not camouflage it. Everyday People, In their every day places, Everyday stories being told.
This is what his art helps him do – Rewrite the world, In true faces and their fashion
He has an admiration for the culture of fashion, Vessels that express their souls through fabric Defying societal norms. Souls desperately wanting to be seen And he soughts out to see them. Everyday people are in fact Works of art, Portraits to the soul written in flesh and played out only once ; The works of an ice sculptor he says. In the many faces he see's there's beauty, No end to the inspiration. The gift is being able to create everyday & that is his story he says.
BlackMilk
Blackmilk (Elle) – Legae Sehlako, better known as L (or Elle), is a female commercial photographer and creative director from Soweto, south of Johannesburg. Elle's been shooting for nearly 6 years now, and have been fortunate enough to work with both some amazing brands and magazines, both local and international.