How to Pick
Your Favourite Vlogger
Daily vlogs, fitness journeys or fashion journals. Take your pick from a variety of digital content that entertains, inspires and celebrates life. Whether you are an avid follower or a casual playlist scroller, you are the best judge of the content and style that you would like to see more of. Voting also puts your name into a draw to win a Sony Camera Vlog Camera ZV-1 and shooting grip.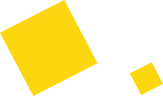 Vote for your favourite vlogger and your name is entered into a digital raffle draw, giving you the chance to win a brand-new Sony ZV-1 Vlog Camera and shooting grip.
The Sony Mentorship Program powered by Vlog Camera ZV-1 is a unique opportunity for budding content creators to test their skills under the guidance of an industry professional in a 3-month mentorship program. Eight aspiring content creators will earn the prestige of learning from a mentor, culminating with a showcase of their final work on a global platform.
Here is your chance to support the vlogger community. View the vlogs produced by the applicants and pick the one that that you love the most. Your vote can help lift a career off the ground by allowing a content creator the opportunity of a lifetime.