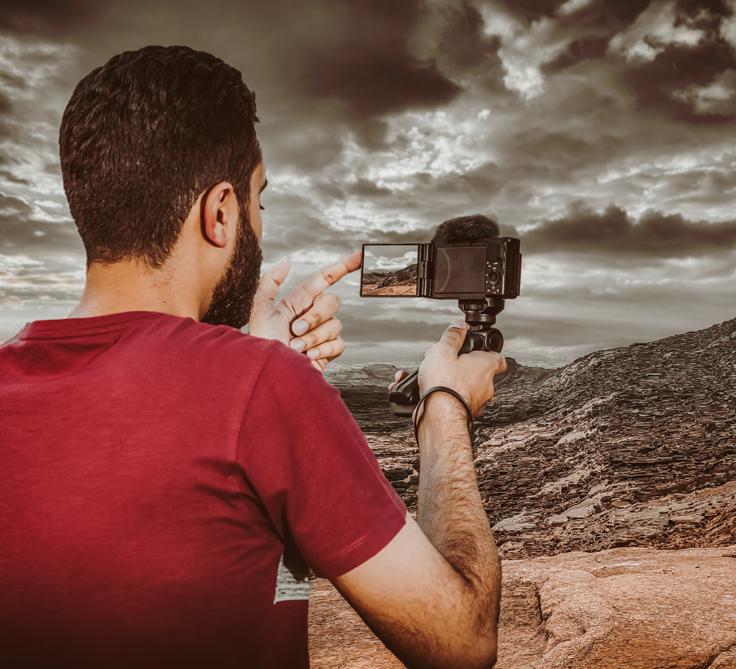 This webinar will provide an overview about real landscape photography using Sony ZV-1 camera with practical examples and demonstrating of key features and capabilities of great landscape photos in such a compact camera using it in different conditions and situation to help aspiring travel Vloggers and beginners who wants to start to learn landscape photography with a compact but feature packed camera.
Register now.
Waleed Alghamdi
Waleed AlGhamdi is traveler and social media content creator. He is publishing unique contents on his social media platforms. Waleed seeks to spread the culture of travel and create content to convey real experiences to his followers. He graduated as a mechanical engineer. He is an Investor in tourism and engineering fields. Follow Waleed on @Tourism Wonders in your favorite social media platforms.
Waleed Alfudhaili
Waleed is passioned person for the art of photography and filmmaking. He recently established his own business specialized in photography and cinematography production based in Riyadh. He produced work for many clients from private and government sectors in addition to commercial adds in addition to wedding photography and videography. Waleed is an ambassador for Sony Alpha. Waleed started in US during 1996 as travel photographer hoppy and then filming travel documentary during 2007 in China with his Sony camera and then as certified drone pilot for photography/videography in 2016 moving forward into commercial work in 2018. Graduated earlier as electrical engineer from KSU and received his MBA from Oxford and he worked before in many telecom industries. Follow Waleed on @w.alfudhaili on Instagram.