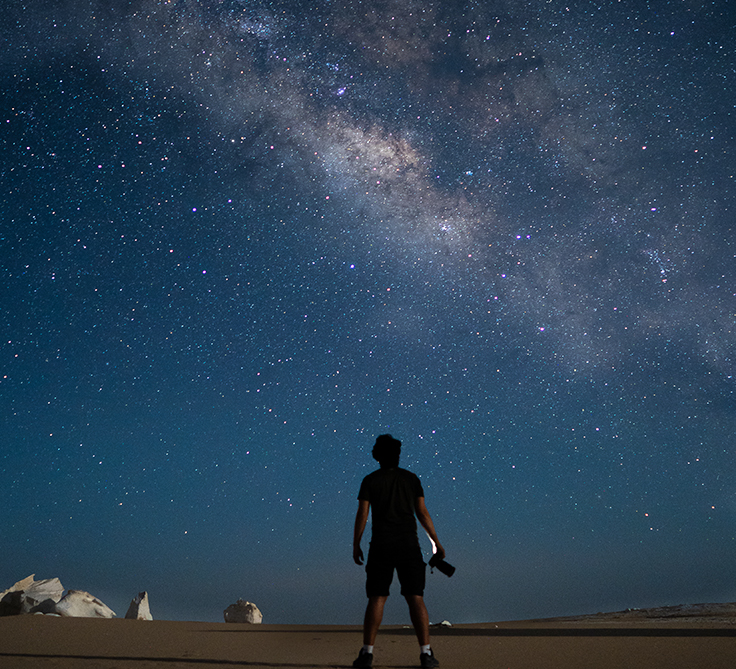 This webinar Koree will be adding values to your video with time-lapse sequences. He will go one by one with his latest milky way assignment converting RAW images to an astonishing video sequence. The software's used is Adobe light room and Adobe Premiere Pro. A complete post processing webinar
Register now.
Abdel Rahman Gabr (Koree)
Half Korean Half Egyptian, born in Queens, New York now based in Alexandria Egypt, Abdel Rahman Gabr (Koree) is a Filmmaker and a Photographer. He captures inspiring and engaging stories and creative insights, working across a broad range of media, generating original creative insights and executions in TV Ads, Photography, and Advertising.
Founder of Qube Productions & Koree Films, he grew up in a fascinating cultural melting pot consisting primarily of Korean and Egyptian families, so he was certainly no stranger to the joys and challenges of cultural diversity. After 13 years in the U.S. his family moved to Alexandria, Egypt, another city noted for accommodating diverse nationalities and religions but with a distinctly Mediterranean flavor. After finishing high school, he went on to study Computer Engineering but never went to the field.