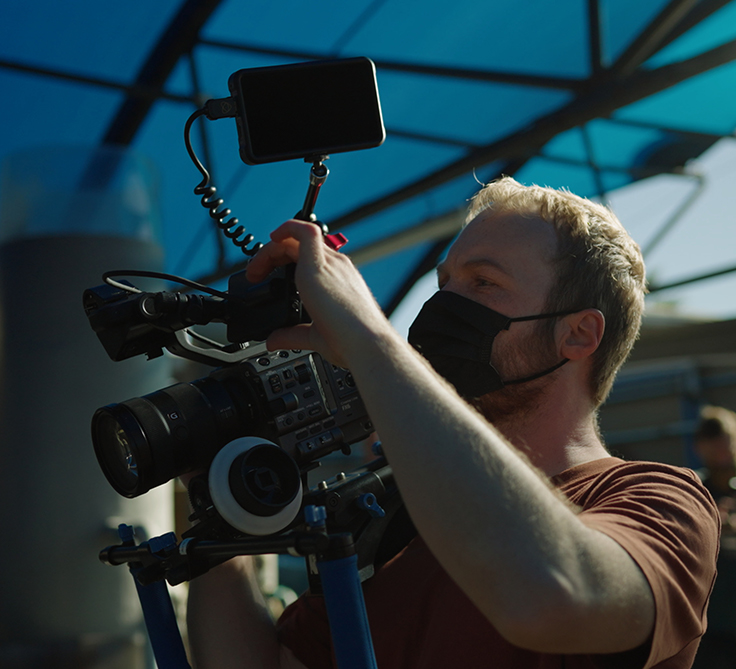 Hands-on with the Sony FX6 Cinema Camera. Join Alpha Ambassador Jacques Crafford as he takes a deep dive into the practicalities of setting up the camera and the different ways to operate it. From picture profiles to LUTS, shortcuts to auto focus settings, this Webinar is a must if you want to get the most out of the FX6.
Register now.
Jacques Crafford
Jacques is a freelance filmmaker based in sunny South Africa. After studying 3 years toward a B.comm degree, he picked up a video camera for the first time and instantly fell in love! Before he could even think about pursuing a career in the business world, he had his mind set on becoming a full time filmmaker.
For the next 5 years, he established himself as one of South Africa's top wedding videographers, winning various awards for outstanding cinematography. The weddings allowed him to travel and it wasn't long before he was overtaken by Wanderlust. His goal was clear, to see the world and earn an income at the same time.
2 years later this dream became a reality and today he's living out his passion specialising in travel, tourism & adventure films. Jacques is also an educator and has hosted a variety of workshops, both locally and abroad. To find out more about what he does, check out his Instagram for regular updates.